ABOUT
This project aims to improve demonstrate in practical implementations that educational innovation in the school provides better academic performance, developing the creativity of our students. It is also intended to address gender considerations in this project, so that girls are also interested in the so-called STEM careers. The factors that influence these decisions will be addressed and inclusive activities will be programmed to help increase girls' interest and commitment to these careers.
The IES MEDITERRANEO (Spain) as coordinator proposes this project to provide teachers with new teaching tools in accordance with the education paradigm that causes more technology and new methods to be implemented in the school and for students to acquire the necessary digital skills for its development in today's society. The consortium is completed with three more schools: Sultantepe Ortaokulu (Turkey), Scoala Gimnaziala Maria Rosetti (Romania), Istituto Professionale di Stato "Maffeo Pantaleoni" (Italy) and a technological center: Asociacion de Investigacion de la Industria del Juguete, Conexas y Afines - AIJU (Spain).
E-LEARNING PLATFORM
Join our e-Learning Platform here where you can learn more about STEM careers and develop your creativity
PARTNERS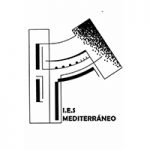 IES Mediterráneo (Spain)
The IES Mediterráneo center is located in the town of Salobreña, on the coast of the province of Granada in southern Andalusia. It is a town that has approximately 13,000 inhabitants and whose economy is focused on tourism and agriculture. The main economic activity is wholesale and retail trade, followed by hospitality, construction and agricultural activity that is specializing in the cultivation of subtropical products. Being a coastal area with a large influx of tourism, it is very active in the restoration sector.
Our center teaches Secondary Education, Baccalaureate and Training Cycles classes, distributed as follows: – 11 Secondary Education groups with a total of 300 students between 12 and 16 years old. – 2 high school groups of the modalities of Sciences, Social Sciences and Humanities that group a total of 70 students between 16 and 18 years old. – A Middle Grade Training Cycle in Cooking and Gastronomy and another in Restoration and Services with a total of 65 students – 1 group of Basic Professional Training in Cooking and Restoration and another in Accommodation and Laundry with a total of 46 students / as The number of teachers is 50.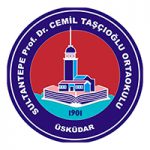 Sultantepe Ortaokulu (Turkey)
SULTANTEPE ORTAOKULU school is located in ÜSKÜDAR-İSTANBUL-TURKEY. The social ethnic composition of the community: We have diverse ethnic identities from all over Turkey. It contains Turks, Kurds, Greeks, Armenians, Jewish communities. Today, it has a very mixed demographic structure, which includes poor communities, immigrants mainly from the eastern and south-eastern regions, the middle classes, Gypsies, Kurds, foreign immigrants, as well as Afghan, African, Iranian, Syrian and Iraqi communities and others, Romanians, Bulgarians and Russians. The school has 28 classrooms and all have interactive whiteboards. Also the school has 3 laboratories.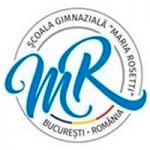 Scola Gimnaziala Maria Rosetti (Romania)
Scoala Gimnaziala Maria Rosetti is a public elementary and secondary school in Bucharest with a stable population, mostly middle-class families. We have 850 students from 6 to 15 years old. Many students belonging to different ethnic communities (Armenian, Macedonian, Roma) and different religions (Orthodox, Greek-Catholic, Roman-Catholic, Muslim). There are 32 students with special educational needs, for whom we have secured a teacher and advisor to help them meet school requirements. The school has 42 highly qualified teachers, 1 computer expert, 1 educational counselor, 1 librarian, 1 doctor, 1 nurse.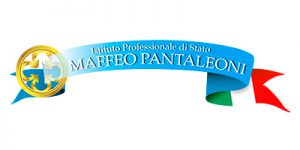 Maffeo Pantaleoni (Italy)
The Vocational Institute "Maffeo Pantaleoni" is ideally located in the city of Frascati, a historical city that is located in the Alban hills in the Regional Park of the Castelli Romani. Frascati is known not only for its wine production but also because it houses referent research bodies (ENEA, CNR, EASA, Astronomical Observatory, the Bank of Italy). Our institution is located in a historic building (Villa Innocenti) with a green area around it. Formerly a convent, founded in 1962, it has 38 classes in five levels for a total of approximately 820 students and more than 150 teachers. Our professional training provides students with technical, operational and practical programs that allow them to learn a job or a profession, in addition to acquiring academic knowledge in many areas, such as Mathematics, Humanities, Psychology, etc.
A large percentage of our students is comprised of students with special educational needs, physical illnesses, and social disadvantages. Our inclusive didactics applied from the first year, of the five-year cycle, is our mission. 40% of the school population has special needs. At the institute there is a teaching staff involved in the development of new technologies. This project proposal was born from the desire to establish a greater thematic collaboration towards a comprehensive process of internationalization and modernization of the school system.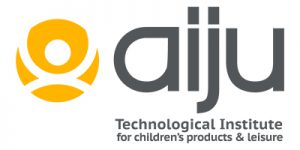 Aiju (Spain)
Aiju is a private not-for-profit association and a technological centre locate in Ibi (Spain). Aiju's staff is a multidisciplinary team that allows covering projects from technological and social topics and we are at the forefront of ict technologies. Aiju has a team of experts in 3d design, animation, augmented&virtual reality programming.
MEETINGS & TRAININGS
LEARN MORE ABOUT WHAT WE DO AND HOW WE WORK TOGETHER
MEETINGS
TRAININGS
OUTPUTS
LEARN MORE ABOUT WHAT WE DO AND HOW WE WORK TOGETHER